Whisper - Our School Anonymous Reporting Service

At Christ the King, we want to do everything we can to support the members of our community. We understand that it is not always easy to share the things you're worried about. This is why we offer Whisper, our platform for reporting concerns confidentially, regarding either issues at school or at home. These might include:
Bullying

Mental health concerns

Dangerous or suspicious activity on the internet

You feel that somebody at our school is at risk of harm
To let us know about any worries you have, please click on "Report an Issue" and fill out the form. We would appreciate it if you could attach your name to the message, however we understand if you would prefer to write anonymously.
Alternatively, you can send an anonymous text message. Text CTK1 plus your message to 07860 021 323.
Please refrain from using bad language, as our school system may block and stop your message from reaching us.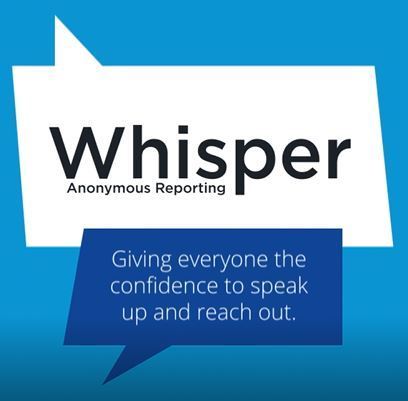 Culcheth Lane, Manchester, Lancashire M40 1LU
0161 681 2779
For telephone enquiries please ask for Mrs Potter.
contact@christtheking.manchester.sch.uk
At point of contact, enquires and queries will be dealt with by Mrs. Potter.
For a paper copy of any information on this website, please contact the school office.
SEN enquiries will be passed on to the school SENDCo Mrs Holroyd.