Here at Christ the King, we believe that Early Years provision should establish a solid foundation for future progress and, entwined with that, a love of learning, so that children can approach the rest of their school life with confidence and enthusiasm.
Therefore, we take a practical and playful approach to our Early Years curriculum, teaching topics that excite and engage children. Our objective-led strategy gives all children a broad range of knowledge and skills in order to become successful learners. Both indoors and out, our learning environments are regularly enhanced to correspond with the children's needs as they develop. This allows us to maximise opportunities for first-hand learning, facilitating the development of children's language and cultural capital.
Nursery & Reception Long Term Plans
Nursery Knowledge Organiser Spring 1
Reception Knowledge Organiser Spring 1
The REAL Project
We are very excited to be beginning The Sheffield Raising Early Achievement in Literacy project in Nursery. It is the largest preschool Literacy intervention study in the UK, designed to think about ways families can help children's early literacy development.
We will be working with families in their homes and in school to equip parents with the skills to support their child in this crucial stage of early Literacy development.

NELI
In Reception, groups of children participate in the NELI Programme on a daily basis. The programme is proven to have a significant impact on children's early language and literacy skills, assessing their receptive and expressive language abilities. Our trained Teaching Assistants facilitate these groups, as children take part in three group sessions and two individual sessions per week.
What do our parents think?
"The outdoor area is outstanding. The staff in Nursery and Reception are very caring and welcoming."
"My child now knows all of their letter sounds and they are beginning to read. I have noticed a big improvement when he is reading his reading book at home."
"We think our child's teachers are great, he's so happy at school. The outdoor equipment is varied and fun and the changing home corner is fantastic."

What do our children think?
"I like doing my phonics and my friends and my teachers."
"My favourite thing is playing outside."
"It's good and you make lots of friends."
Our learning environments both inside and outside are enhanced regularly to meet the different and developing needs of the children in our care.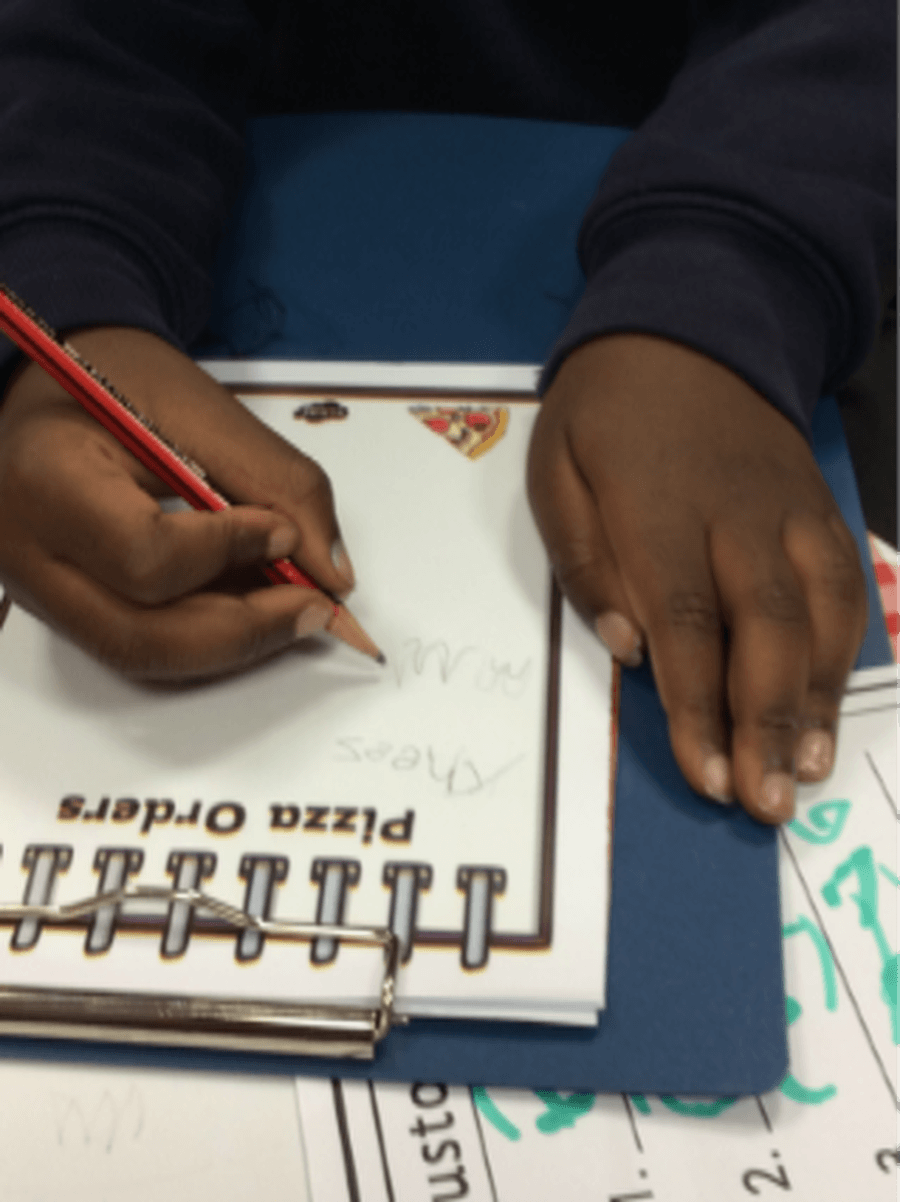 Culcheth Lane, Manchester, Lancashire M40 1LU
0161 681 2779
For telephone enquiries please ask for Mrs Potter.
contact@christtheking.manchester.sch.uk
At point of contact, enquires and queries will be dealt with by Mrs. Potter.
For a paper copy of any information on this website, please contact the school office.
SEN enquiries will be passed on to the school SENDCo Mrs Holroyd.