Pupil Voice:
We get to play on the glockenspiels - Alexandra (Reception)
I loved singing in the school Nativity - Mia (Y1)
I love learning how to play the recorder - Trezelle (Y3)
We get to sing lots of songs - Beau (Y3)
I enjoy listening to different types of music - Laycie (Y4)
I enjoy Music because we learn different things each week - Sophie (Y5)
Music
Music Statement
Of all the gifts of God that make up the Liturgy music is one of the most delightful and one of the most rooted in human life. Music is a way to express our deepest emotions, and at Christ the King is also the way for the school community to have a shared purpose. Liturgical music puts on our lips the word of scripture – in which Christ is really present. Once on our lips the Word can take root in our hearts and our memories. Music shapes our time and this gives our school a way of learning the shape of the Catholic year. Music at Christ the King is a natural part of our response to God which is the motive of all our worship.
'Praise God in his Holy place,
Sing praise in the might heavens.
Sing praise for God's powerful deeds,
Praise God's surpassing greatness.
Sing praise with sound of trumpet,
Sing praise with lute and harp.
Sing praise with timbre and dance,
Sing praise with strings and pipes.
Sing prise with resounding cymbals,
Sing praise with clashing cymbals.
Let everything that lives and that breathes,
Give praise to the Lord. Alleluia!'
Psalm 149:1
Music Curriculum
Intent
The National Curriculum for music aims to ensure that all children:
perform, listen to, review and evaluate music

be taught to sing, create and compose music

understand and explore how music is created, produced and communicated
At Christ the King, children gain a firm understanding of what music is through listening, singing, playing, evaluating, analysing, and composing across a wide variety of historical periods, styles, traditions, and musical genres. We are committed to developing a curiosity for the subject, as well as an understanding and acceptance of the validity and importance of all types of music, and an unbiased respect for the role that music may wish to be expressed in any person's life. We are committed to ensuring children understand the value and importance of music in the wider community and are able to use their musical skills, knowledge, and experiences to involve themselves in music, in a variety of different contexts.
Curriculum Map
The Music Curriculum Map can be found found on the Curriculum section of the website. Click link below to find the Music overview.
https://christtheking.sites.schooljotter2.com/school-info/curriculum/curriculum-maps
Knowledge Organisers
The Music Knowledge Organisers for each half term can be found on the Curriculum subject page of the website website. Click the link below.
https://www.christtheking.manchester.sch.uk/school-info/curriculum/knowledge-organisers.
Music Activities
The following musical activities take place weekly:
Wednesday: KS2 Guitar - Mr McAndrew
1.15 pm - 3.15 pm: Years 5/6
KS2 Choir
Unfortunately due to the current situation with Covid19 and following the Government guidance the KS2 Choir is unable to take place at this moment in time.
Music Trips:
Irish Festival 9th March 2020
The KS2 choir enjoyed the several activities at the Irish Festival.
They learnt to play the Bodhran, learnt to Irish dance and sang some well known Irish folk songs.
They had a fantastic time, there are some video clips and photos below.
Useful Links:
https://www.oneeducation.co.uk/musiccentre
http://www.myhub.org.uk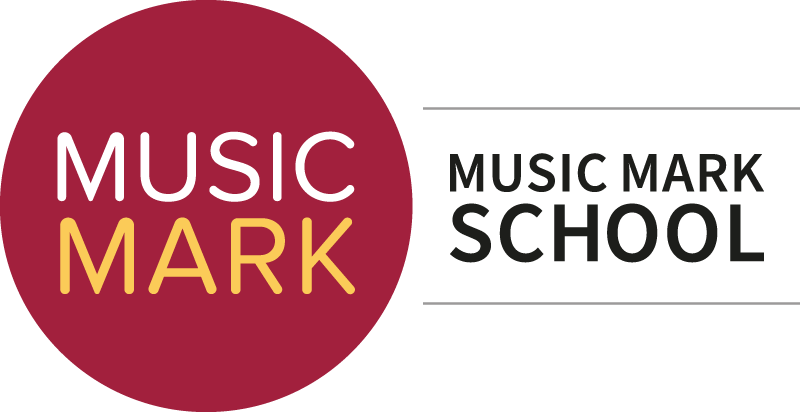 Here are some excellent Music websites with free useful resources:
https://www.bbc.co.uk/teach/ks1-music/zbcjscw
https://www.bbc.co.uk/bitesize/subjects/zwxhfg8
https://www.bbc.co.uk/teach/bring-the-noise/key-stage-1-music/zvnhxyc
https://login.classical100.org/login/
https://www.bbc.co.uk/teach/ten-pieces
http://www.primaryresources.co.uk/music/piano.html
https://www.bbc.co.uk/teach/bring-the-noise/eyfs-sonic-explorers/zhmvnrd
http://www.bbc.co.uk/wales/bobinogs/games/gamespage.shtml
http://resources.hwb.wales.gov.uk/VTC/sound_picture/eng/Introduction/default.htm
https://www.classicsforkids.com/
https://musiclab.chromeexperiments.com/
https://www.musicteachers.co.uk/ezone/folder?id=1
https://www.incredibox.com/demo/
http://www.bbc.co.uk/orchestras/learn/guidetotheorchestra/
http://www.sfskids.org/index.html?f=menu
https://www.outoftheark.co.uk/ootam-at-home/?utm_source=homepage&utm_campaign=ootamathome2&utm_medium=banner
https://www.bbc.co.uk/programmes/p007g5y4
https://www.mydso.com/dso-kids/visit-the-symphony/orchestra-seating-chart
https://www.mydso.com/dso-kids
https://www.twinkl.co.uk/search
https://news.disney.com/magicmoments
https://disneyonstage.co.uk/education/
Music Marks:
Christ the King RC Primary School has been nominated and financially supported by our local Music Service/Hub to become a Music Mark School. Manchester Music Hub has recognised the value that Christ the King places on music. Music Marks recognises all the hard work that is given in order to ensure that pupils at Christ the King are able to access and engage with a high-quality music education which offers and delivers a broad and balanced curriculum that is both welcomed and celebrated.
Here are the home music home learning packs:
There are some home learning packs. One for each half term since 23rd March 2020 Covid-19 lockdown -
Spring 2, Summer 1 and Summer 2. Scroll down on each PDF document to find the work set for your appropriate year group.
Here are some Music Technology free resources:
Culcheth Lane, Manchester, Lancashire M40 1LU
0161 681 2779
contact@christtheking.manchester.sch.uk