PHSE
At Christ the King, we want all children to be happy and achieve the very best in all aspects of their lives. We use Personal, Social, Health and Economic education to help children to fulfil their potential and give them the skills they need to lead confident, healthy and independent lives.
PUPIL VOICE:
"I really liked going in the life van with Rachel and learning about feelings and how to stay safe." (KS1 pupil)
"I loved odd socks day, it was really fun and we thought about how we are all different and special." (KS1 pupil)
"I liked learning a song about being brave for Anti-bullying week and performing it in the hall." (KS2 pupil)
Educational Life Van Visit.
The Life van came to Christ The King again this October. Rachel held a session with each class. The children were reunited with Harold the giraffe and discussed how to keep themselves healthy and safe. Year 6 children also did some extra sessions on esafety.
Anti-Bullying Week.
The theme for anti-bullying week was, 'Change starts with us.' School council did a fantastic assembly telling children what bullying is and what they should do about it if they encounter it. They also met to come up with ideas about rules that should go on our Anti-bullying Charter.
Anti-Bullying Week Poster Competition.
School council decided to mark the week by holding an anti-bullying poster competition. There were over 200 entries. It was a very difficult decision and school council had there work cut out for them deciding who the winners were. Have a look below at School Council looking through the entries and the winning designs.
Odd Socks Day.
We all wore our best and craziest odd socks for odd sock day to celebrate our differences and the fact that we are all unique.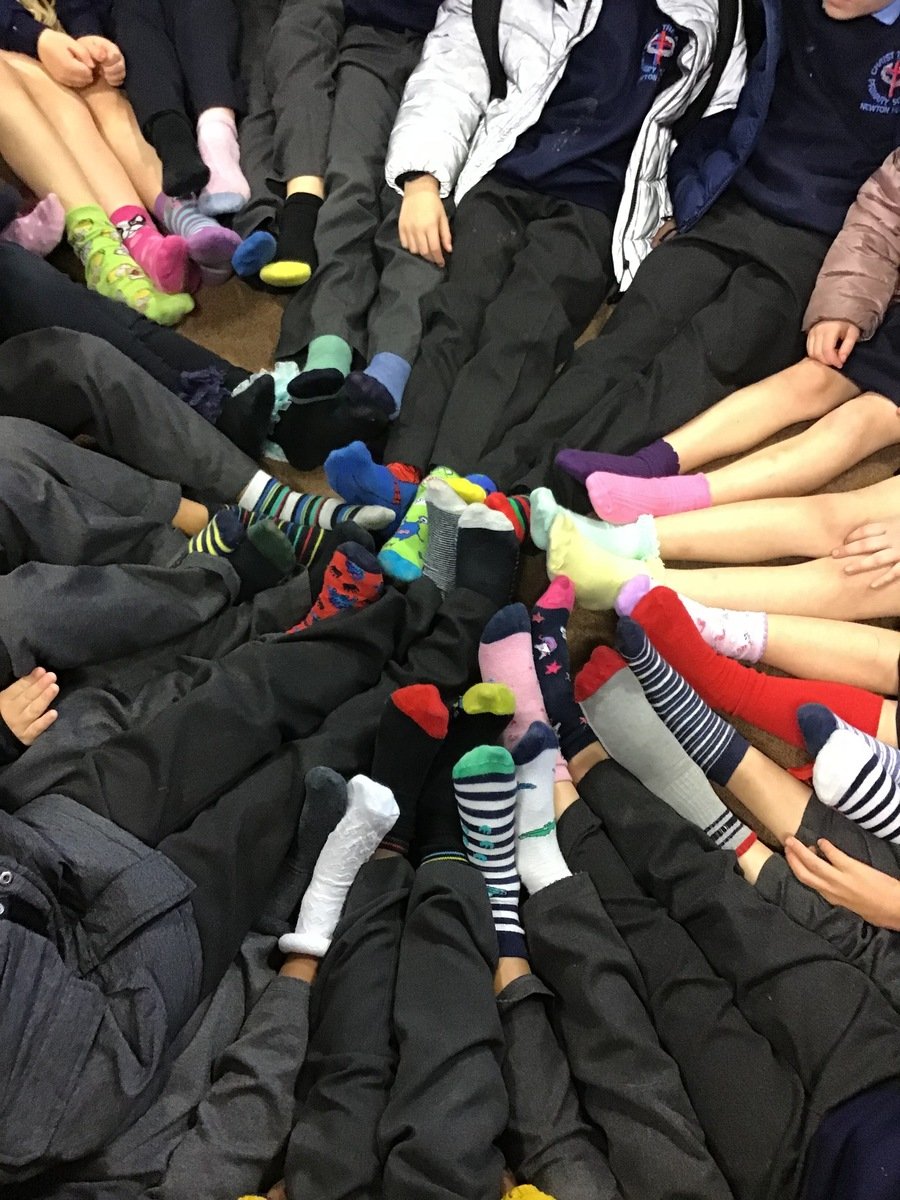 Freddie Fit Visit.
We were very lucky to have a visit from Freddie fit. Each class had a session in the sports hall and they learned about the importance of keeping our bodies fit by exercising and eating healthily. Freddie gave each class certain exercises to do and challenges to complete, there were even prizes to be won!
Mental Health Awareness Week 2021
The theme this year was 'Nature.' During lockdowns, people spent more time in Nature and noticed it more. To mark this week the children painted pebbles using nature as inspiration.
Here are some photos!
Mental Health Awareness Week 2020
The week took place during lockdown but that didn't stop the children from taking part. The theme was, 'Kindness.' We decided to think about any acts of random kindness we could do for those that might need it, either family, friends or neighbours. The children did a range of things from taking shopping to a neighbour who needed it to making a picture for a lonely neighbour to cheer them up, most importantly they learned how small acts of kindness can make such a difference to others. Have a look at the video below!
Have a look at the website below for help and advice about mental health during the coronavirus outbreak but also more general information about mental health.
https://www.mentalhealth.org.uk/coronavirus/random-acts-kindness-during-coronavirus-outbreak
Rainbows For Our Heroes.
We asked the children to make rainbow pictures to show our appreciation of all those working to keep our country safe during lockdown. The result is a short video that shows our appreciation for them all.
https://vimeo.com/414009640
Hello Yellow Day For World Mental Health Awareness Day.
The Children at Christ The King wore yellow accessories with their uniform for HelloYellow Day in conjunction with YoungMinds and World mental Health Day. We spoke about how important our mental health is, especially during the pandemic and how to identify if we need help or if people around us need help with their mental health. The children looked fantastic. Pictured are Year 3C.
For any help with mental health issues this is a really useful site:
https://youngminds.org.uk/
Children's Mental Health Week.
During Children's Mental Health Week children took part in PSHE sessions covering topics such as mental health and wellbeing. We had discussions about the importance of good mental health and how to identify if they were experiencing mental health issues and ideas about different things they could do to help themselves if they feel worried or anxious. The children also had a go at some mindfulness activities such as yoga and meditation. On the Friday we finished the week by celebrating with a 'Dress to Express' day. Through the place 2Be organisation the children were encouraged to dress to express and show everyone just how wonderful and unique they actually are.
Pictures to follow
We used the resource "Staying safe with Sam" in Reception to promote safety around laundry and cleaning products. Each week we are reading a different story focusing on a scenario where children may encounter laundry and cleaning products such as looking under the sink or in a shopping bag. We have been learning a chant to help the children remember what to do:
Culcheth Lane, Manchester, Lancashire M40 1LU
0161 681 2779
contact@christtheking.manchester.sch.uk