Reception 1: Mrs Deakin and Mrs Douglas
Reception 2: Miss Corr and Mrs Donelan
Intervention Staff: Mrs Fleming and Mr Kelly
This term we will be thinking about God's love for us and how he knows each one of us by name.
God says:
You are precious to me.
I love you.
I know you.
I know your name.
I call you by your name.
You are my child.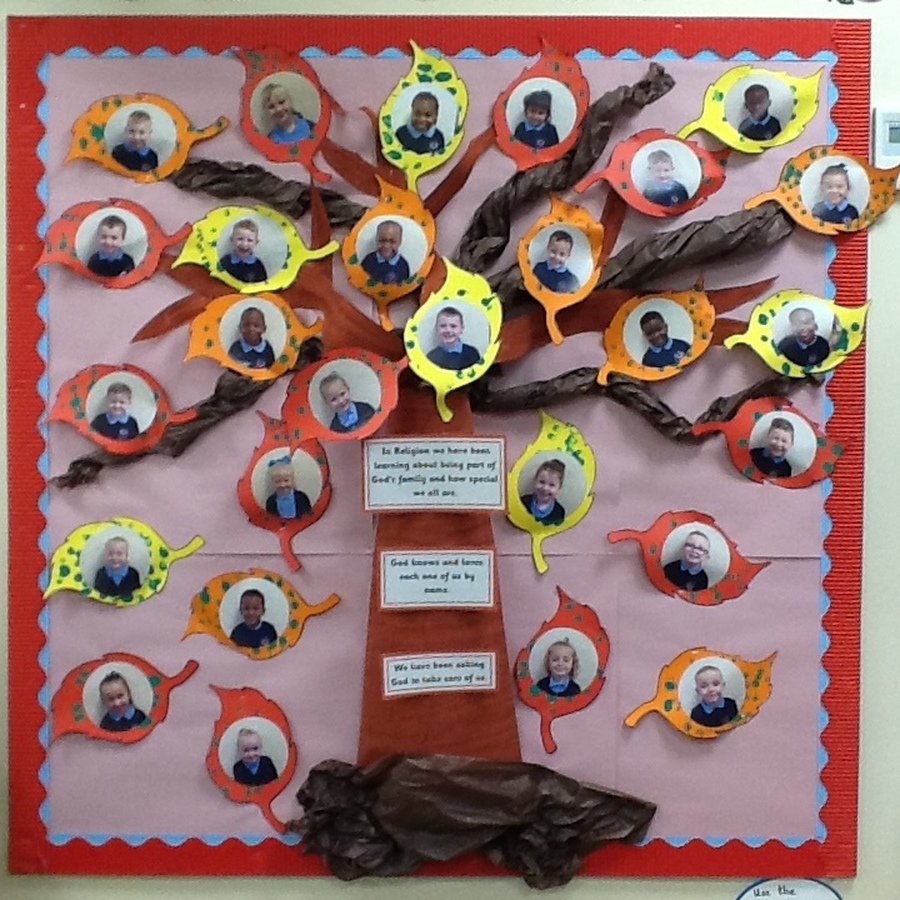 Our first term in Reception!
Have a look at what we have been up to this half term! We have been busy learning in the bays around our classroom.
This half term we were invited to the Manchester City training grounds to work with the City coaches. We had lots of fun playing different games and we practised the skills we have been learning in school!