Year 1
Welcome to Year One!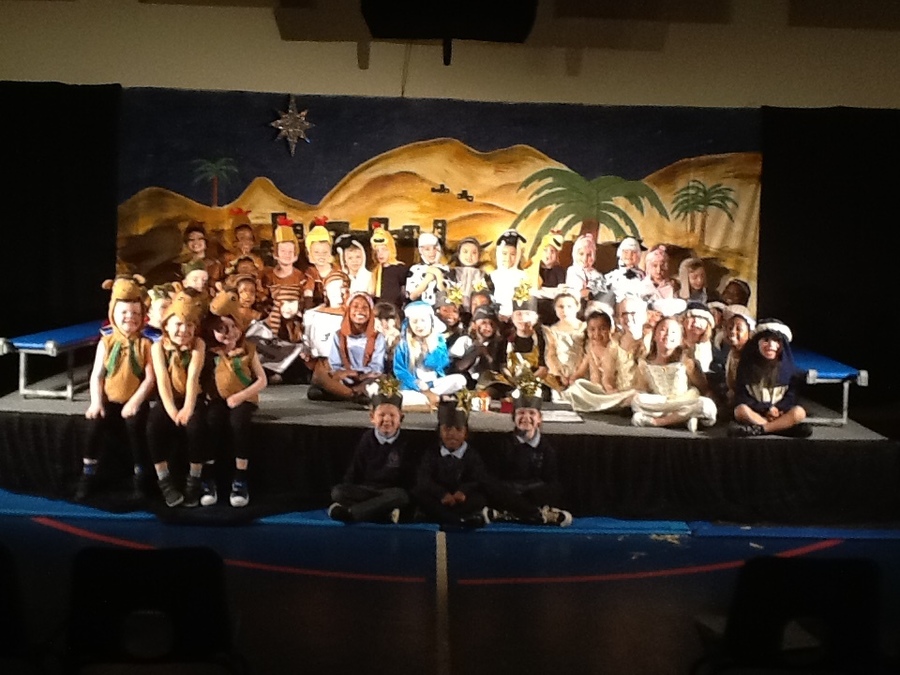 Year One teachers are Miss McErlean, Miss Mulligan, Mrs Lennon, Miss Hoyland, Mrs Barcoe and Mrs Henry's
Religion
In Year 1 we have been learning all about Baptism. We visited Fr. Denneney in church and he told us all about what happens during a baptism. He even baptised our babies Mary and Samuel. We chose parents and godparents for the babies and listened carefully to all the information Fr. Denneney had to tell us.
We have also performed our Advent assembly and learnt all about the Christmas story through acting out the story of the very first Christmas.
Literacy
In Literacy have had lots of fun creating our own dinosaurs and writing descriptions of them. We decided if our dinosaurs were nice or scary and also if they were carnivores or herbivores.
We wrote stories about the pig the pond and acted out the story and used talk for writing to retell the story.
We have also been learning about different types of animals in science but during literacy lessons we wrote information texts about mammals, reptiles, birds, fish, amphibians and insects.
Maths
In maths we have been practising adding, subtracting, number bonds to 10, 1 more and 1 less than and how many 10's and 1's are in a two digit number.
Weekly maths homework is given in the form of interactive games on the Active Learn Homework Portal. The activities sent home provide children with the opportunity to practise applying the maths skills that they have learnt in school. If you need a reminder of your child's personal username and password please ask your class teacher. For more information about the homework portal please go to https://www.activelearnprimary.co.uk/. Some weeks your child may receive paper homework instead.
Science
In our science lessons we are learning about classifying animals. We have had an animal workshop in school and have found out lots of information about reptiles, birds, mammals, amphibians and fish. It was lots of fun and we even got to hold the animals!