G.I.F.T team
'Growing in Faith Together'
Meet our current G.I.F.T team;
Annette, Isabel S, Jamie, Taylor, Layton, Alfred, Lacey and Liberty
They are all Year 6 children who applied for this position, they were then interviewed by Mr Russell and last year's G.I.F.T. team.
Roles
The GIFT team play a major role in maintaining the Faith Life of our School. Just a few of these are;
They lead prayers in assemblies.
They will lead our Lenten fundraising efforts for St. Joseph's Penny - last year they raised a whopping 900!
They represent our school at Chaplaincy events.
They help to produce religious assemblies, particularly at Easter and in Advent.
Last year, at the start of our Year of Mercy, Our chaplains expressed their desire to lead prayer sessions at our Door of Mercy so today they did just that! Well done Kaidy and Justyna for leading such a marvellous session.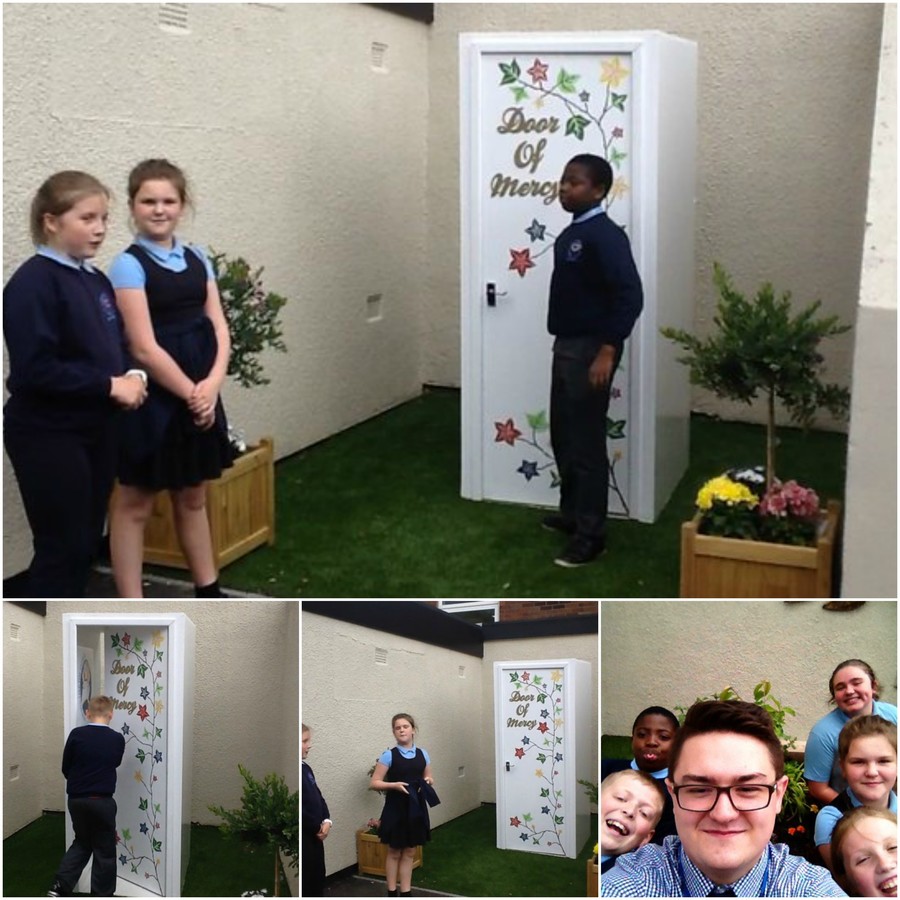 Culcheth Lane, Manchester, Lancashire M40 1LU
0161 681 2779
contact@christtheking.manchester.sch.uk