Urban Crew
Meet our Urban Crew members for 2019-2020!
Urban Crew are a specially selected group of Year 6 pupils who will take part in school initiatives, workshops, and community-based activities throughout the school year. Urban Crew is a citizenship programme that is run in conjunction with Manchester Communications Academy and Northwards Housing.

Keep checking our page for updates to see all the great things we'll be doing over the year.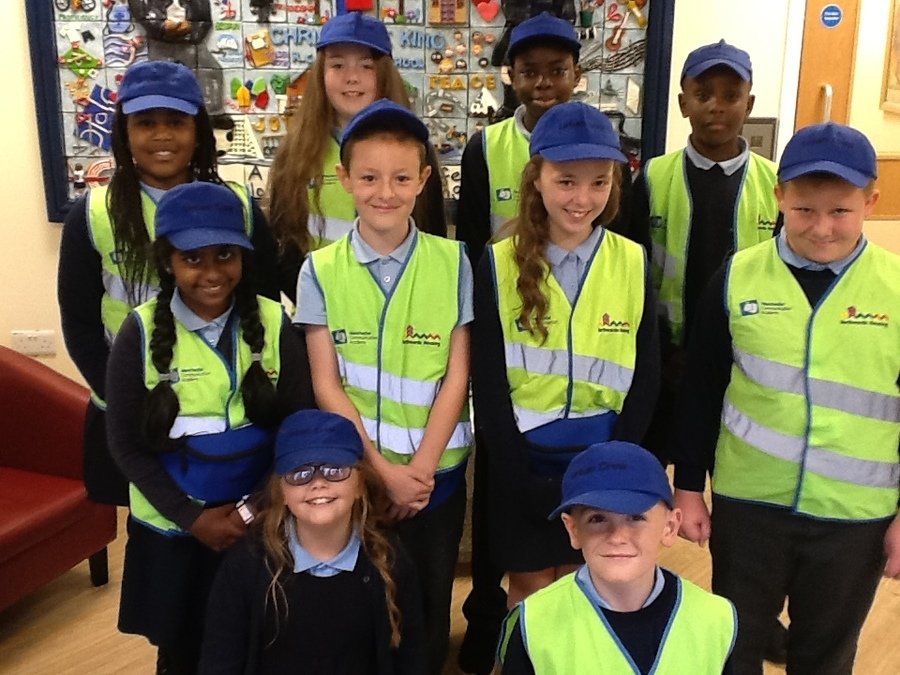 Urban Crew members have an "Urban Crew Duty" to do every week. They patrol our school at lunch times and check for hazards, both indoors and outdoors, such as coats left on the floor in cloakrooms or litter in the playgrounds. They are also in charge of emptying our paper recycle bins, which were introduced by our School Council last year. Another crucial aspect of the role is looking out for children that may be lonely or need help in some way.

Our Urban Crew members can be seen wearing green jackets and blue caps. Come and say hello!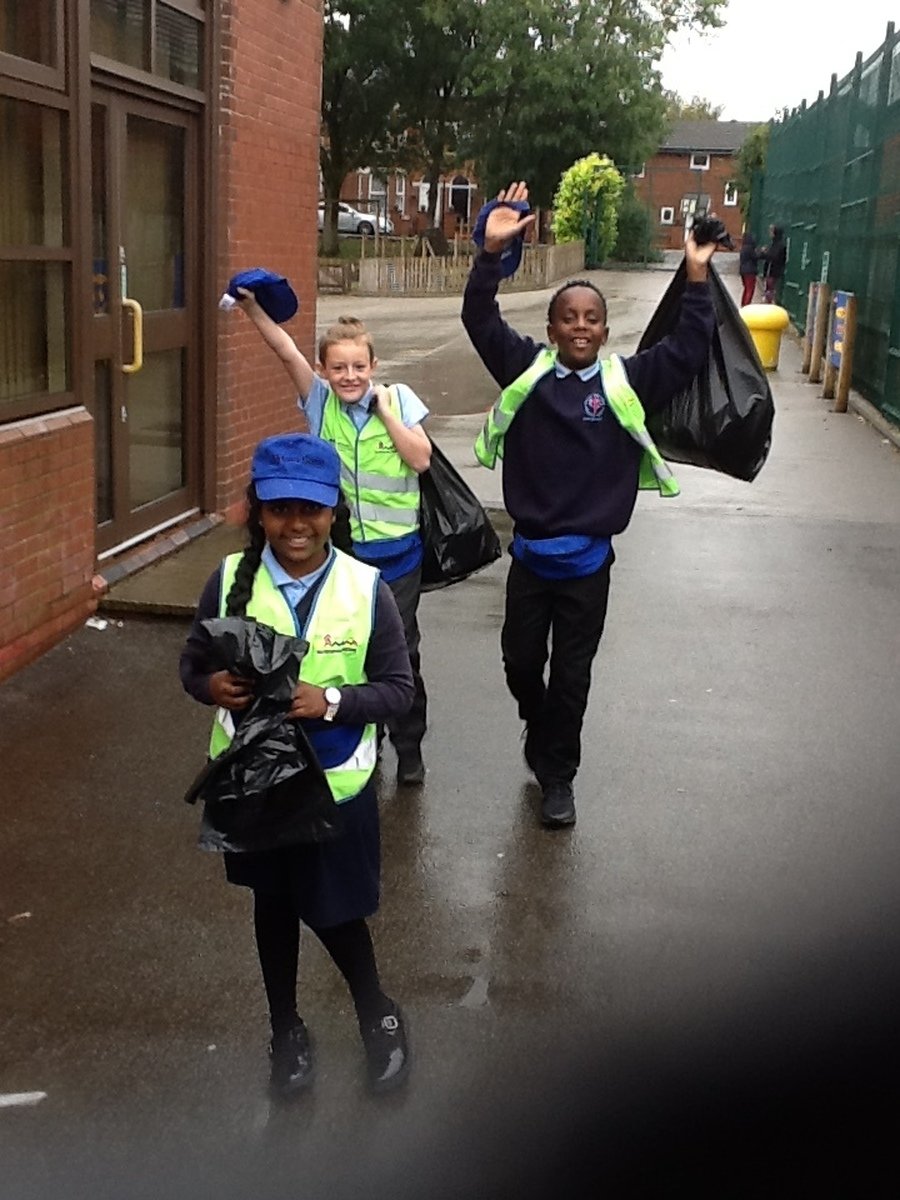 Urban Crew Workshops
Throughout the year, Urban Crew will take part in workshops provided by staff from Manchester Communications Academy, centred around identity, community, citizenship, environment and enterprise. See what we got up to in our last workshops below:
Identity Workshop
Greater Manchester Youth Network Project
Urban Crew are very excited to be participating in a social action project funded by the GMYN organisation. During workshops, with the help of Mrs Potter and GMYN, the children organised a Christmas meal for the needy and elderly. They designed and made the invitations, as well as some beautiful Christmas decorations for the tables.
Community Christmas Meal
On Saturday, 7th December, Urban Crew finally saw the fruits of their labour with a delicious Christmas lunch being served to members of the local community. The team arrived early in their Christmas outfits to greet and seat the guests. Everyone had a wonderful time. We were treated to some lovely Christmas Carols from the choir and Mrs Nish, as well as a game of Bingo after lunch hosted by Mrs Henrys!
Brookdale View Care Home Visit
Urban Crew and the school choir went along to Brookdale View Care home and spent some time there getting to know the residents. They helped serve refreshments and sat to have a chat with them. The visit was rounded off with some wonderful Christmas singing with the school choir and Mrs Nish. The residents had a great time and thanked the children for coming to share their Christmas cheer!
Extended School's Activities Day at MCA
Urban Crew were invited to Manchester Communications Academy to take part in their Extended School's Activities Day, where they got the chance to practice their keyboard skills during lessons in the music room.
Culcheth Lane, Manchester, Lancashire M40 1LU
0161 681 2779
For telephone enquiries please ask for Mrs Potter.
contact@christtheking.manchester.sch.uk
At point of contact, enquires and queries will be dealt with by Mrs. Potter.
For a paper copy of any information on this website, please contact the school office.
SEN enquiries will be passed on to the school SENDCo Mrs Holroyd.