CARITAS:
We are supported by two CARITAS Social Workers weekly in school. They support pupils in Key Stage 1 and 2 pupils socially and emotionally through bespoke 1-1 sessions or a variety of intervention therapy programmes such as Relax Kids, Social groups and Super Skills for Life. Our workers work closely with the child, home and school to achieve the best outcomes for our children.
Speech Bubble:
Pupils who are identified to have speech, language or communication needs are referred to our Speech Bubble Speech and Language Therapist. Pupils are assessed and a plan for support is put into place either by school staff, directed by the therapist or through a direct programme of support. All pupils are supported through a plan, do and review process.
We are supported by a school nurse in school weekly to support pupils with all their health needs. They liaise with health professionals to ensure pupils who have additional health needs have an appropriate care plans and staff are trained to deliver the plan.
Disability Awareness Day 2019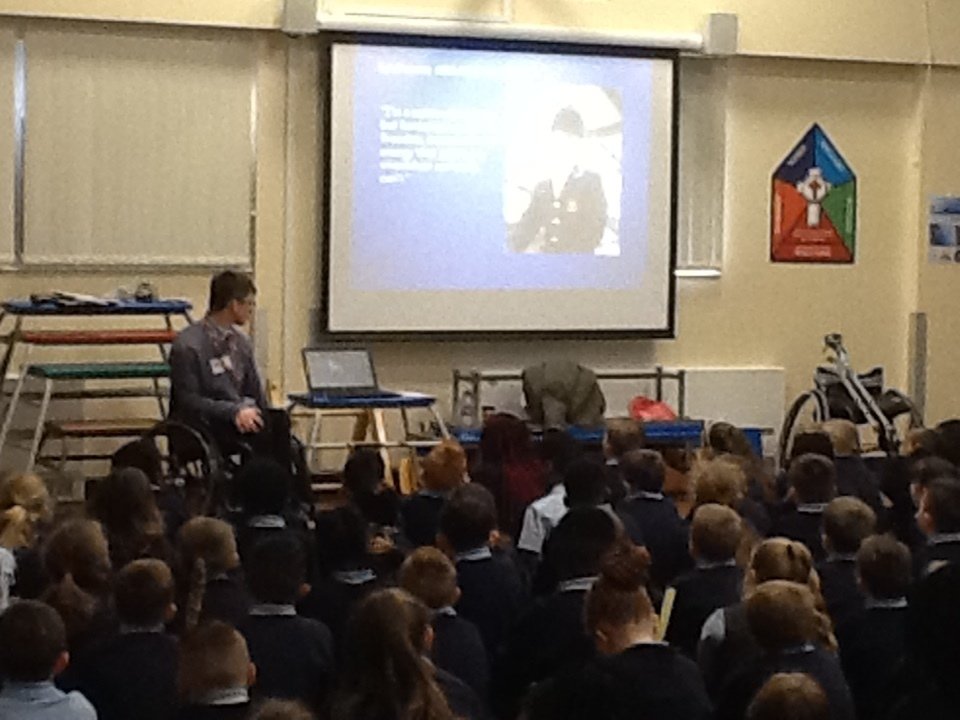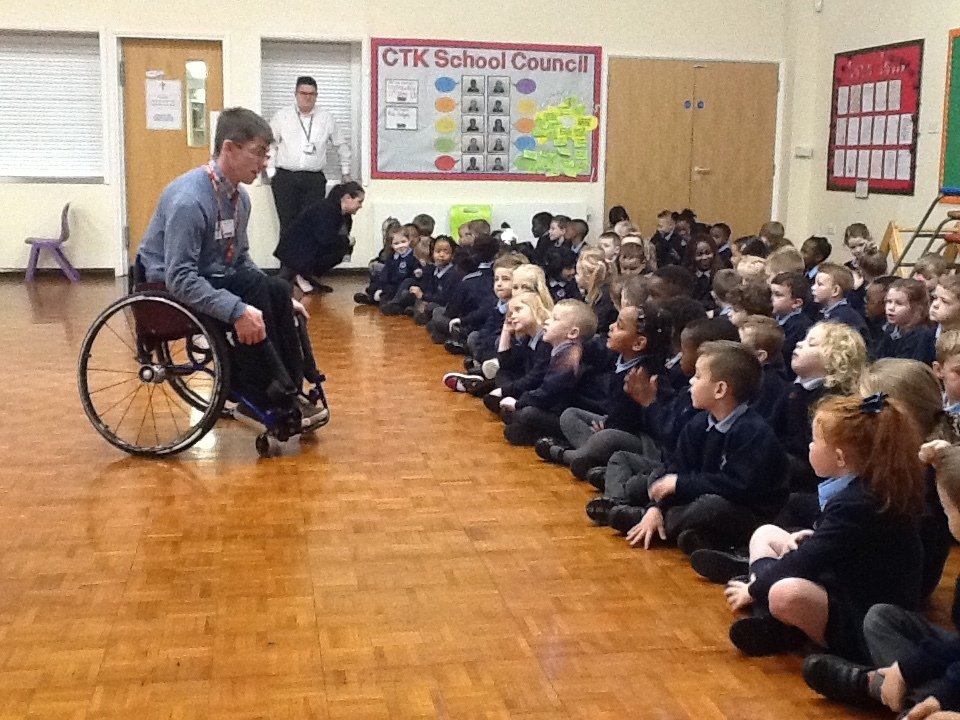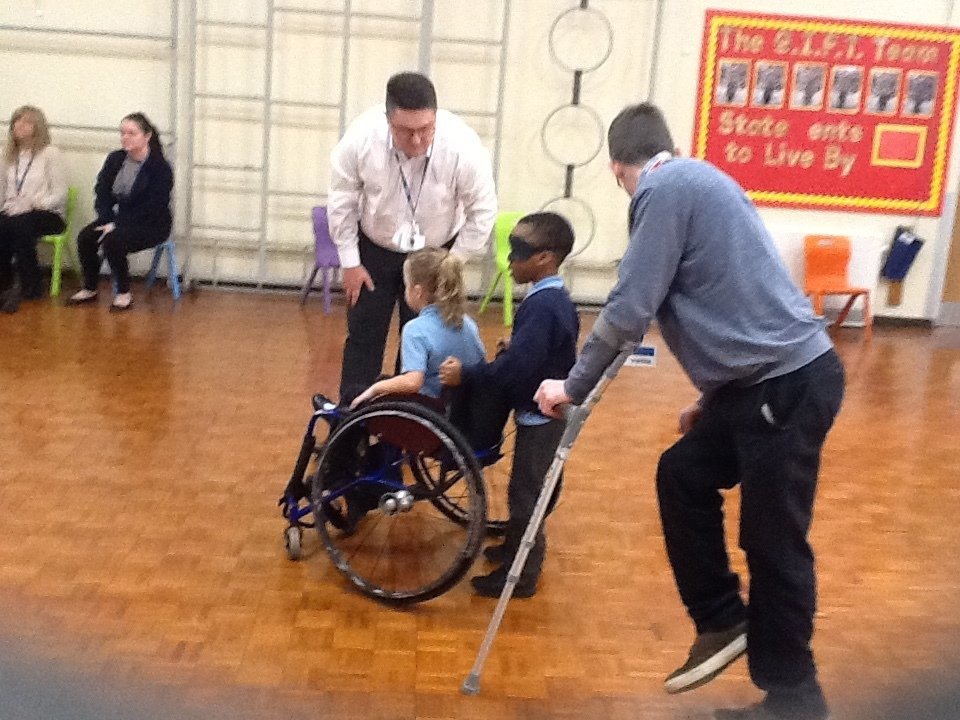 We celebrated a 'Disability Awareness' day, meeting John McCorkell, who showed us that disabled people 'can do' things. He reminded us "God created man in his own image, in the image of God he created him; male and female he created them" (Gen 1:27)
The children explored how to used all our senses and equipment to do everyday tasks. They developed their understanding of what it means to be disabled and their experience was deepening.

He taught us that "The harder or more difficult something is to do, the more fun it is." Year 6 pupil.
Culcheth Lane, Manchester, Lancashire M40 1LU
0161 681 2779
contact@christtheking.manchester.sch.uk