Special Educational Needs and Disabilities

As a Catholic school, we wholeheartedly believe that every child is created in the image of God, deserving of equal amounts of love and respect. We are committed to providing an inclusive education, ensuring that each child receives the support they need to reach their full potential.

We are supported by two CARITAS Social Workers on a weekly basis. With bespoke one-to-one sessions and intervention therapy programmes such as Relax Kids, Social Groups and Super Skills for Life, our CARITAS workers offer social and emotional support to pupils in Key Stages 1 and 2. They work very closely with families and the school in order to achieve the best outcomes for our children.

Pupils with speech, language or communication needs will receive help from our Speech and Language Therapist. After referral, pupils are assessed and then a support plan is put into place, either carried out by school staff under the guidance of the therapist, or through a direct programme of support.

Our school nurse also looks after the health of our pupils. They regularly liaise with health professionals to ensure that children with additional health needs have the appropriate care plans, which staff are trained to deliver.

In June, we mark Disability Awareness Day to encourage showing respect for others and celebrating diversity. In 2019, the school was visited by John McCorkell, who spoke to the children about the achievements of famous disabled people as well as his own way of doing things. The children explored how to use all their senses and different equipment to do everyday tasks. As summed up by a Year 6 pupil, "the harder or more difficult something is to do, the more fun it is."

Please follow the links below to see our SEND policy and School Offer, as well as the Manchester Local Offer and further support.
Disability Awareness Day 2019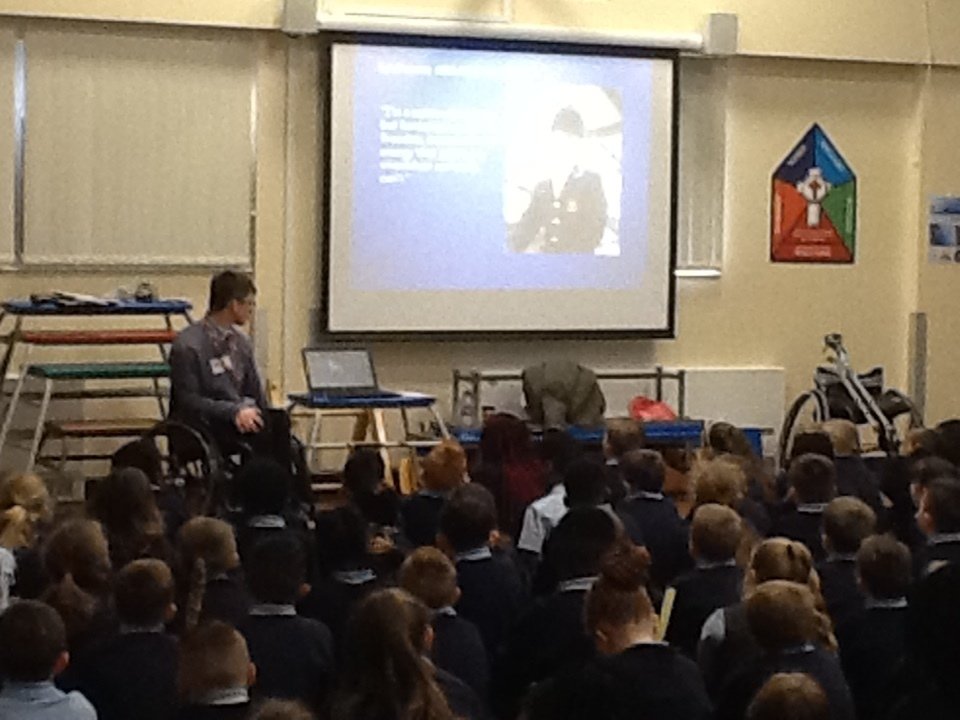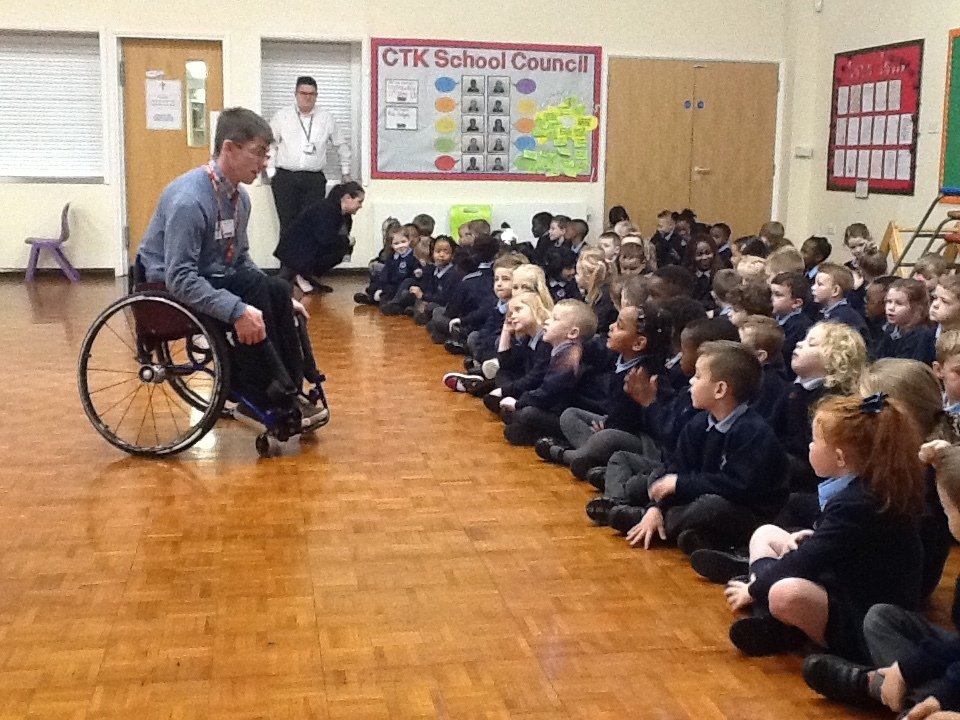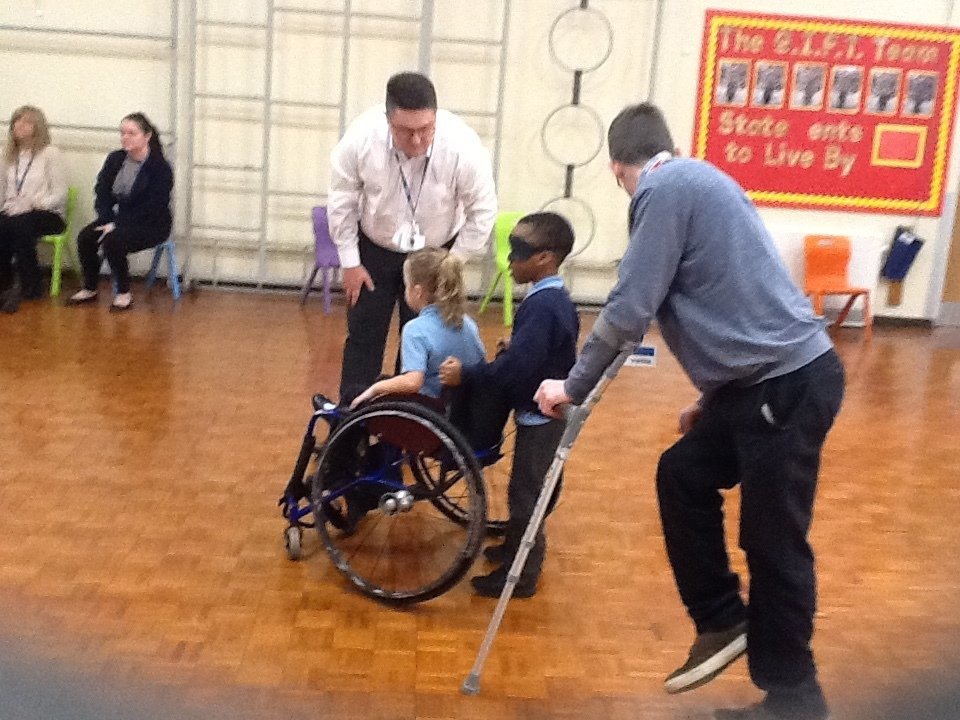 We celebrated a 'Disability Awareness' day, meeting John McCorkell, who showed us that disabled people 'can do' things. He reminded us "God created man in his own image, in the image of God he created him; male and female he created them" (Gen 1:27)
The children explored how to used all our senses and equipment to do everyday tasks. They developed their understanding of what it means to be disabled and their experience was deepening.

He taught us that "The harder or more difficult something is to do, the more fun it is." Year 6 pupil.
Culcheth Lane, Manchester, Lancashire M40 1LU
0161 681 2779
For telephone enquiries please ask for Mrs Potter.
contact@christtheking.manchester.sch.uk
At point of contact, enquires and queries will be dealt with by Mrs. Potter.
For a paper copy of any information on this website, please contact the school office.
SEN enquiries will be passed on to the school SENDCo Mrs Holroyd.