Year 1
Welcome to Year One!
The staff in Year 1 are:
Y1H - Mrs Higgens, Mrs Donelan
Y1L - Mrs Henry's, Mrs Ibbotson, Miss Kelly
We are also supported by Mrs Fahy
In Year 1, our school day begins at 8.30am and ends at 2.45pm. In Y1H we do PE on Monday and Thursday and in Y1L it is on Monday and Tuesday. Please make sure that the children wear their PE kit to school on these days with appropriate footwear.
Click on the links below to find out more about our curriculum-
Changing Seasons
In science we have been learning about 'Autumn' and the changes that happen at this time of the year. We enjoyed a wonderful walk to our local park, Brookdale Park, and used our senses to find out more about this colourful time of the year. We had beautiful autumn sunshine and we collected lots of leaves to bring back to school to help with our autumn activities. We also wrote some autumn poems in our English lessons. Our walk certainly inspired us and we had some great ideas!
Winter Wonderland
We have been able to observe the seasonal changes in our school grounds during the cold winter months too, the misty fog and glistening frost as well as experiencing a snowy day when we could touch the soft, white snow and crunch on the icy carpet on the ground. We have also been able to see how the bulbs we planted have been growing especially the pretty white snowdrops.
Marvellous Mathematicians!
In our Mathematics lessons this half term we have been working on place value and addition. We have been using different equipment to help with our understanding and we have been working hard to use the appropriate vocabulary. We celebrated World Maths Day with a special 'number themed' day. We wore numbered outfits and played some fun games.
Religion - Families
Our Religion topic this half term is all about families, that everyone belongs to the family of God and families show love and care for one another. We began the term by talking about our own families and drawing pictures of them.
Father, creator of all, teach us the beauty of human love, show us the value of family life and help us to live in peace with everyone.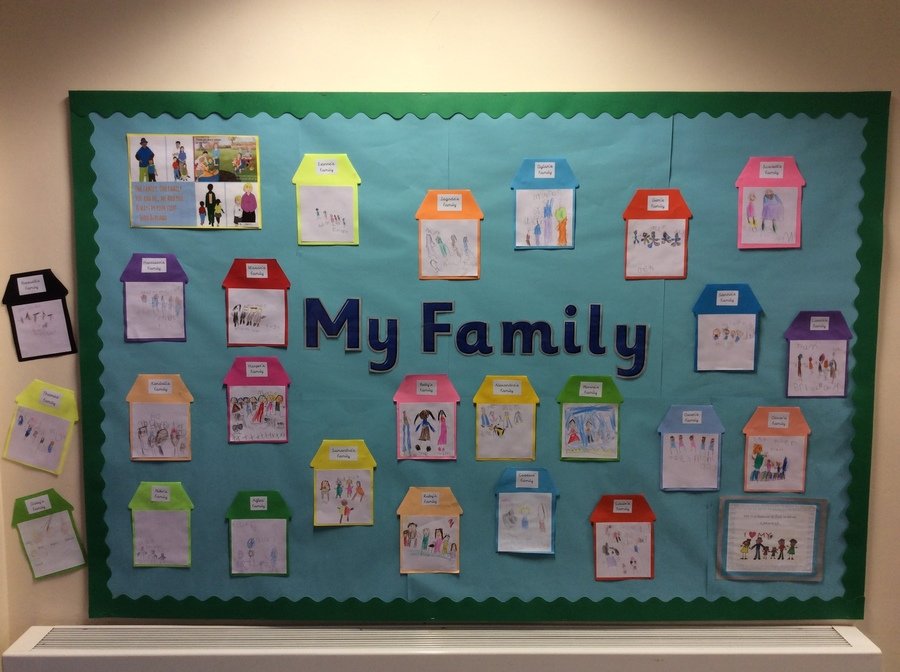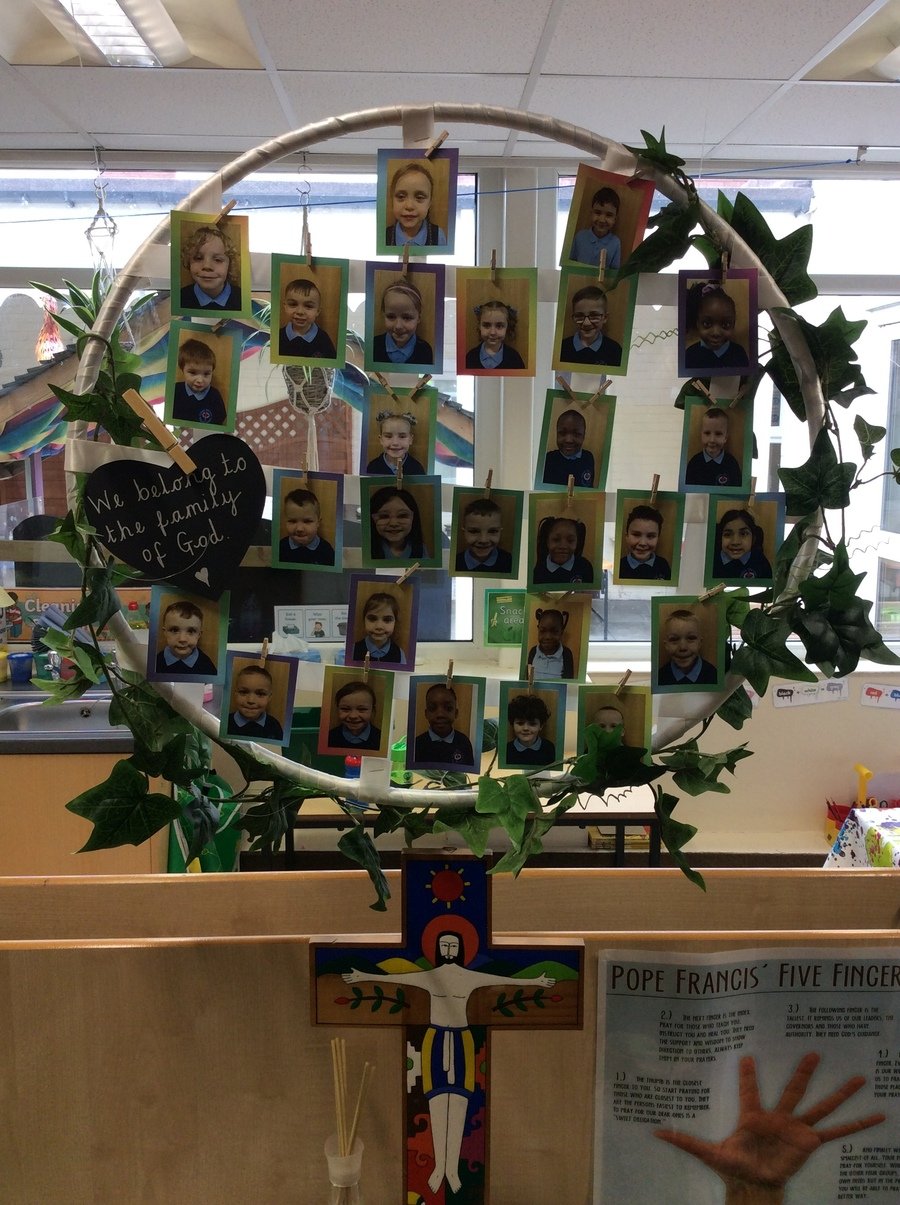 English
In our English work we have been learning about the features of instructions. We made these delicious snowmen and wrote our own instructions to help others to make them. We practised using imperative verbs to give clear steps.
We have also been enjoying reading some wonderful texts with stories to inspire our own story telling and writing. We wrote our version of 'We're going on a bear hunt' by Michael Rosen. We acted out the story of 'Handa's Surprise' by Eileen Browne and tasted the delicious fruits from the basket using lots of adjectives to describe them. We had great fun 'hot seating' and thinking about the characters and their behaviour in 'The Scarecrows' Wedding'. We have been focusing on using interesting adjectives in our sentences and improving our writing with conjunctions. We are continuing to work hard to use our phonic knowledge to help us sound out our words.
Culcheth Lane, Manchester, Lancashire M40 1LU
0161 681 2779
contact@christtheking.manchester.sch.uk