E

n

g

l

i

s

h
At Christ the King, the children have many opportunities to enjoy reading!
We know reading is a very important part of our learning. It stimulates our imagination, helps us to better understand the world and it's a lot of fun!
Upcoming Events
Wednesday 2nd March

-

M&M Theatre Productions presents 'The Hobbit,' plus year 6 Stagecraft sessions.

Friday 24th/25th March -

Andy Tooze Poetry Workshops

Monday 7th March -

Joseph Coelho Poetry Zooms for years 2-6.
Friday 4th March -

World Book Day dress up celebrations
Dancing with Books
We had a fantastic time bringing books to life when West End in Schools visited us this half term. We re-enacted many popular stories, including Road Dahl's 'The Enormous Crocodile,' and 'Gangsta Granny' by David Walliams.
We love using quality texts to enhance our writing. Our children are encouraged to adopt a cursive style of handwriting.
"I enjoyed it because it inspired me and made me appreciate the things that other people do and the unfairness that women faced in the past."
Summer in Y5 had this to say about Hidden Figures by Margot Lee Shetterly, which the children have been reading as a year group.
Read Manchester's Reading Map
You may remember the reading map developed for Years 5/6 with Transport for Greater Manchester last year. It was based on the tram map and was designed to extend and expand children's reading choices.
Click here to download the Read Manchester Map
Class Authors
We want to share our passion for reading and so our teachers have been doing their homework! Each year group has chosen a fantastic and inspiring author to investigate and a book of theirs to read.
Nursery - 'Honey for You, Honey for Me' by Michael Rosen
Reception - 'What the Ladybird Heard' by Julia Donaldson
Year 1 - 'Lost and Found' by Oliver Jeffers
Year 2 - 'Ruby's Worry' by Tom Percival
Year 3 - 'Return of the Killer Cat' by Anne Fine
Year 4 - 'The Wizards of Once' by Cressida Cowell
Year 5 - 'Fox Tale' and 'War Game' by Michael Foreman
Year 6 - 'High Rise Mystery' by Sharna Jackson
Literacy in EYFS
NELI
Our Reception children will be taking part in NELI assessments again this term. The programme has been found to improve children's language and early literacy skills and will be assessing their reactional and expressive skills. A report will then be created for each child and some children will then begin interventions. There will be three group sessions and three individual sessions led by a trained Teaching Assistant.
The REAL Project
We are very excited to be starting The Sheffield Raising Early Achievement in Literacy Project in Nursery next month. It is the largest preschool literacy intervention study in the UK and is designed to think about ways families can help children's early literacy development.
We will be working with families in their homes and in school to help equip parents with the skills to support their child in this crucial stage of early literacy development.
The Grand Spell
Each half term an overview of spellings are sent home. Children practise their spellings at home in order to compete in the weekly spelling test. Each week the class with the best spelling results is announced in our celebration assembly. They are encouraged to revise and revisit their previous spellings too.
At the end of the half term children participate in the Grand Spell and receive a certificate in our celebration assembly and a prize if they get full marks. It's great fun!
Year 4 and 5 are delighted to join the National Theatre and Unicorn Theatre, ran by the CLPE on a very special mission.
The project challenges children to find traditional stories from across the globe, that they want to tell so they can fulfil their mission to reconnect communities through the telling and sharing of stories.

The aims and outcomes of the project are:
To support children's reconnection with learning and the school community through a fun and creative learning experience.
To support children's well-being following the Covid-19 pandemic.
To connect children with their own cultural heritage and that of others in their class.
To develop oracy and literacy skills in our pupils, to support catch up in a practical and creative way.

Phonics
At Christ the King, we use the Read, Write Inc. programme to teach phonics in the Foundation Stage and Key Stage 1. Read, Write Inc. helps all children learn to read fluently and at speed so they can focus on developing their skills in comprehension, vocabulary and spelling.
In Key Stage 2, children follow the National Curriculum expectations for spelling through focused activities linked to the Read Write Inc. Spelling Scheme. These include spelling activities within guided reading provision and weekly spelling lists sent home for consolidation.
Please click here for more information on our Phonics programme.
Home - School Reading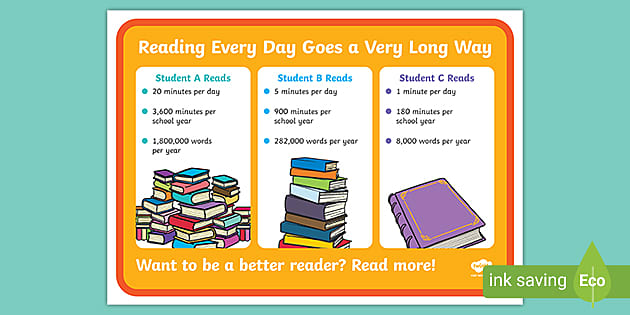 We see reading as an integral part of our school curriculum that impacts on all learning. We ensure that our children become confident, accomplished readers but we also support them in fostering a love of reading both during their school years and beyond.
In the Foundation Stage and Key Stage 1, we follow a variety of reading schemes including:
Jelly and Bean, Rigby Star, Big Cat Phonics and Rising Stars
Each of the books in these schemes are graded into book bands. This means that we can select books from different reading schemes that are matched to the children's phonic level. This allows them to apply and practice the phonemes they have been taught at a level that is appropriate yet challenging for them.
As a parent, you are your child's first and most important teacher. When you help your child learn to read, you are opening the door to a world of books and learning. We ask that you read to your child or listen to them read for at least 10 minutes every day. Reading can be a wonderful, relaxing experience and can open up a whole new world for our children!
Are you a Reading Champion this half term?
Click here to read it to read our Autumn 2 Reading Newsletter and find out!
Culcheth Lane, Manchester, Lancashire M40 1LU
0161 681 2779
contact@christtheking.manchester.sch.uk